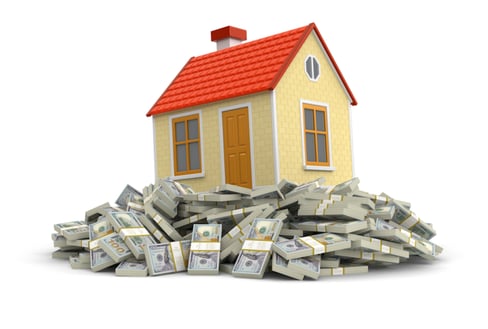 Prior to 2012, investing in commercial real estate was an activity that was typically confined to high net worth investors who had both the assets and the access required to take part in private deals. The JOBS Act leveled the playing field to a degree by allowing accredited investors to fund real estate investments through crowdfunding platforms. Now, the JOBS Act has enhanced the scope even further by opening the doors to non-accredited investors.
So why should investors who want to own property consider Trust Deeds? There are four distinct reasons:
Increased accessibility: Trust Deeds affords investors a much lower barrier to entry than some other investment avenues. Traditionally, gaining access to a private real estate investment required a five- or six-figure buy-in. With crowdfunding, however, investors can fund investment deals, such as hotels, raw land, developments, fix and flips etc., with as little as $10,000.
Greater transparency: Choosing real estate investments can be tricky, particularly for an investor who isn't familiar with the market. Analyzing things like a commercial property's cap rate or the internal rate of return can be helpful but they can only reveal so much. Investors who choose to invest in trust deeds are able to pull back the curtain to shed more light on what a particular property investment involves. Ignite Funding, for example, fully vets each property before it's made available to investors. The underwriting process is what helps ensure our investors receive the highest quality projects that are being offered. By increasing transparency, the goal is to help investors decrease their overall risk and find what fits their overall investing strategy.
Less time-intensive: Owning real estate property has certain advantages in terms of income and returns but it's not a hands-off investment like trust deeds can be. Managing tenants and maintaining the property can be extremely time-consuming for an investor. Passing these duties off to a property manager is one way to minimize headaches but that entails paying fees, which reduces the amount of returns/profits a commercial property can and should generate.

With Ignite Funding, investors enjoy many of the same perks associated with direct ownership without having to do all of the extra work. Investors have the opportunity to be on a trust deeds investment for as little as 6 months and for as long as 24 months. Trust Deed investing in some ways assumes responsibility for managing investments so that investors are relieved of having to do the heavy lifting and can actually enjoy a more passive income.
Simplified Diversification: Diversification is important because it allows investors to spread out the risk in their portfolio. Having a mix of cash, stocks and real estate creates balance so that if one segment of your portfolio begins to lag, your remaining assets are potentially able to compensate.

For smaller investors who want to invest in commercial real estate but lack a large enough bankroll to purchase multiple properties, trust deeds is an attractive solution. Investments vary from state to state and cover an extensive range of property types. Investors can choose from an array of loans depending on the company or platform. For instance, Ignite Funding specializes in the Southwest region of the U.S, but occasionally will have real estate opportunities in the other states.

As real estate investing continues to expand their offerings, investors are in a prime position to reap even more rewards by supporting their local real estate markets with Trust Deeds.